SERVICES
Wellington Perforated Sheet & Plate Inc. offers technical service above and beyond others in the perforated metals industry. With over 30 years of experience in the perforating industry, we are able to help you with almost any project.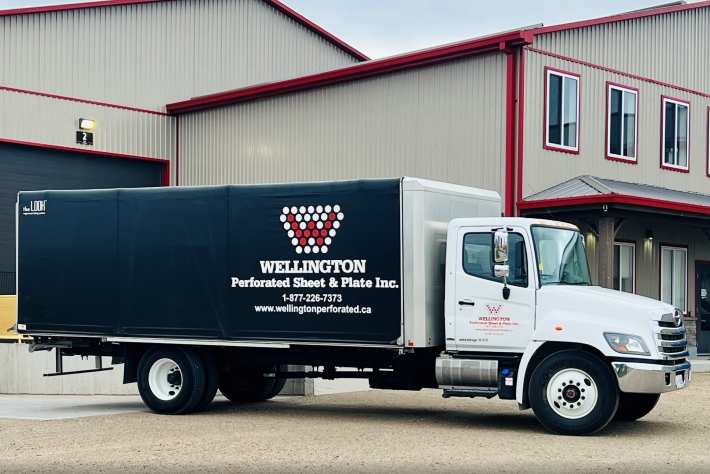 Wellington Perforated is here to take care of all your perforated metal needs. Entrusting your requirements to us means we take full responsibility from the start to finish.
One distinguishing feature we offer is delivery across Canada. At Wellington Perforated we understand the value of time for your business and your customers. This is why we take necessary steps to not just plan the manufacturing of your required products, but also ensure their timely delivery.


We have multiple delivery trucks to delivery within South Western Ontario. If you are situated in GTA (Greater Toronto Area), Hamilton, or Golden Horseshoe regions, we offer swift local delivery of our products.
Apart from our local delivery trucks, we can offer to arrange next-day transportation of goods right at your doorstep, anywhere in Canada through one of our trusted delivery partners.
Why go with Wellington Perforated Sheet & Plate Inc.?
Same-day pickup
Local Delivery
Next-day shipment across Canada
Trusted delivery partners
Please feel free to contact our customer service any time you please to inquire about our products, services offered, stock availability, and delivery details. Check out our fully-stocked warehouse details here (add the link to the products page).